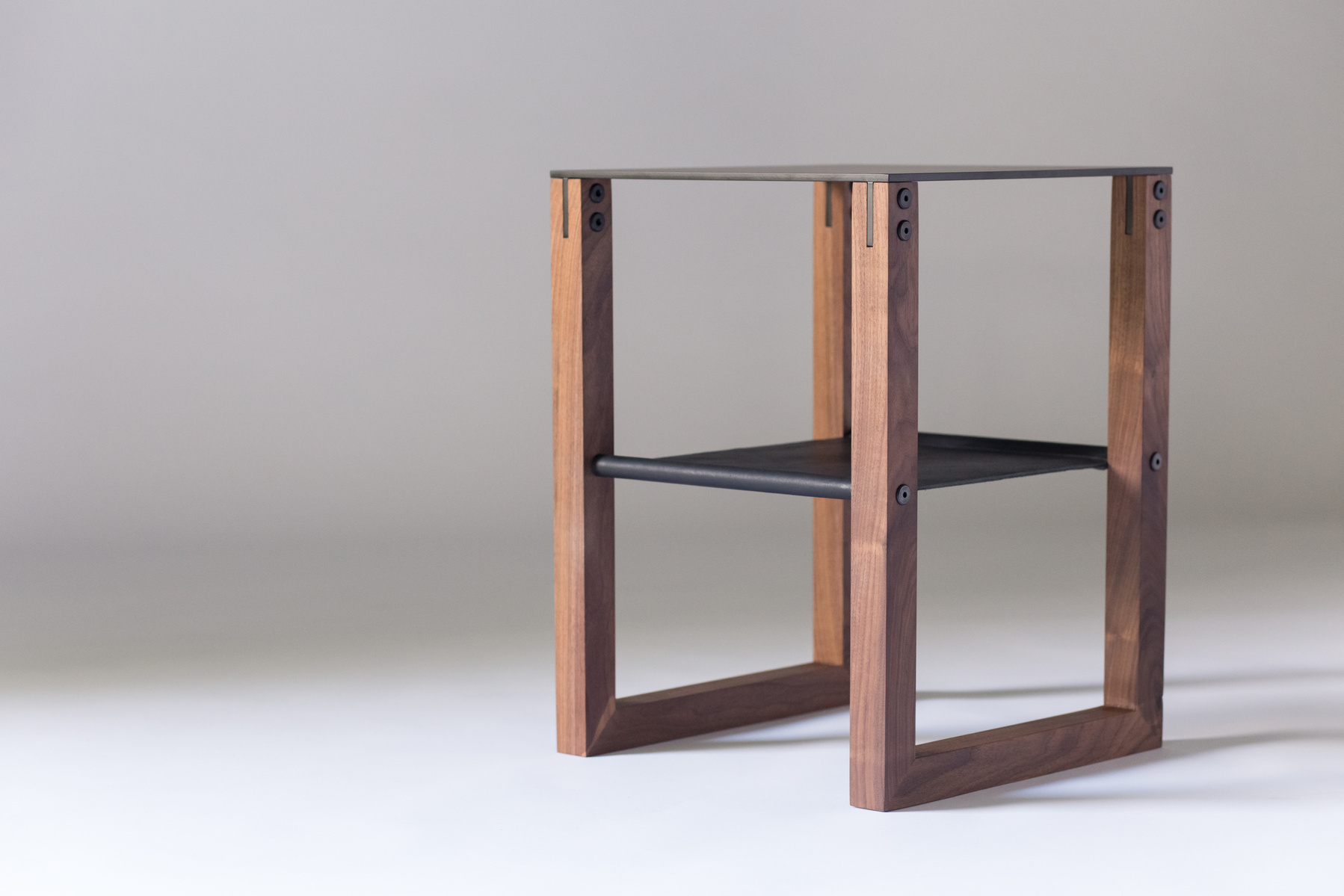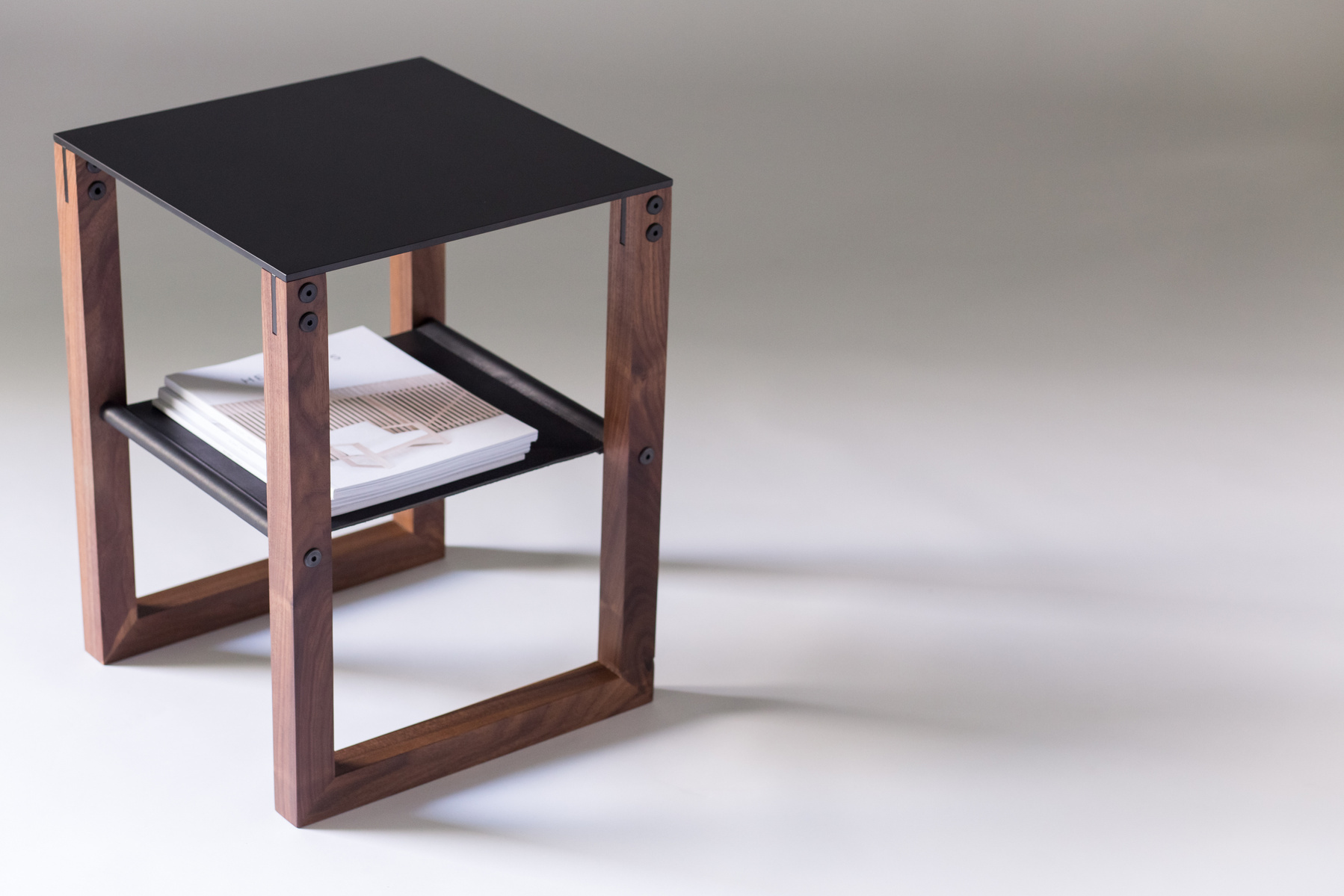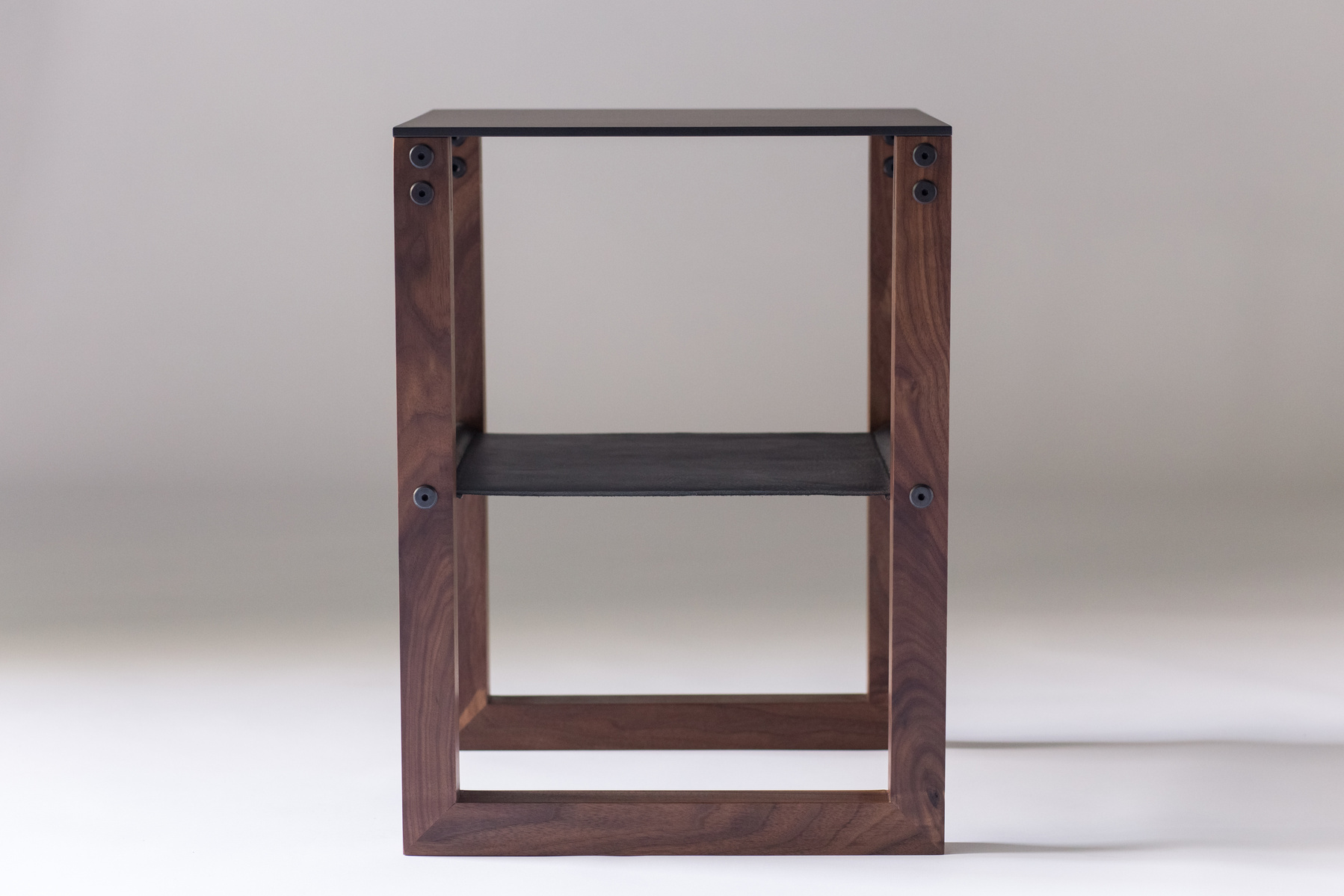 Minimal and elegant form paired with a balanced and thoughtful design. The Sling side table features powder-coated aluminum, blackened hand-stitched leather, and hand finished walnut. The powder-coated aluminum top provides a beautiful and durable surface for your morning coffee or evening scotch. Books and magazines can be displayed below on the stretched leather sling.
Designed and made in collaboration with our good friends and fellow Portlanders at Shop Last.
DIMENSIONS:
H 20 in. x W 15 in. x D 15 in.